Tools for wheel bolts and lug nuts.
Welcome to yet another blog post by Bolt-pattern.com!
As we have explained in this related article, wheel bolts or lug nuts are used to mount the wheels to the vehicle, but in order to mount those fasteners we need tools! And that is the awesome and informative topic of today, so let us begin.
Almost all wheel bolts and lug nuts have hexagonal (six sided) heads and a size of 17 mm, 19 mm, 21 mm, 22 mm or 23 mm, with the first two as the most common ones, as we have noticed.
Most wheel bolts and wheel nuts have a six sided screw head.
There are a lot of different tools to fit a wheel bolt or lug nut, both standard tools and those which are specifically for automotive use, like ordinary socket wrenches (ratchet), lug wrenches, wheel wrenches, torque wrenches or power tools (impact wrench). Below are a couple of photos and descriptions of some of them.
A very common lug wrench of the type called spider wrench (X-shape), this one comes with the socket sizes of 17, 19, 21 and 23 mm.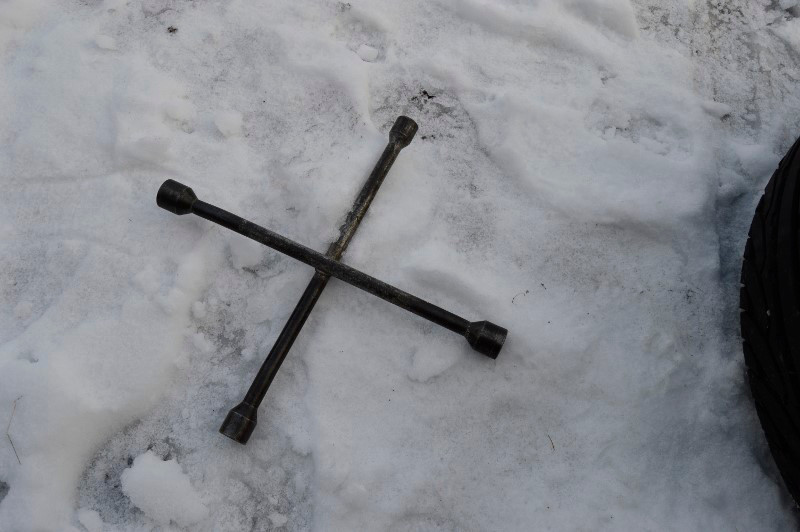 To prevent damage on the rims when mounting or unmounting the wheel, use some electrical tape to cover the socket of the spider wrench.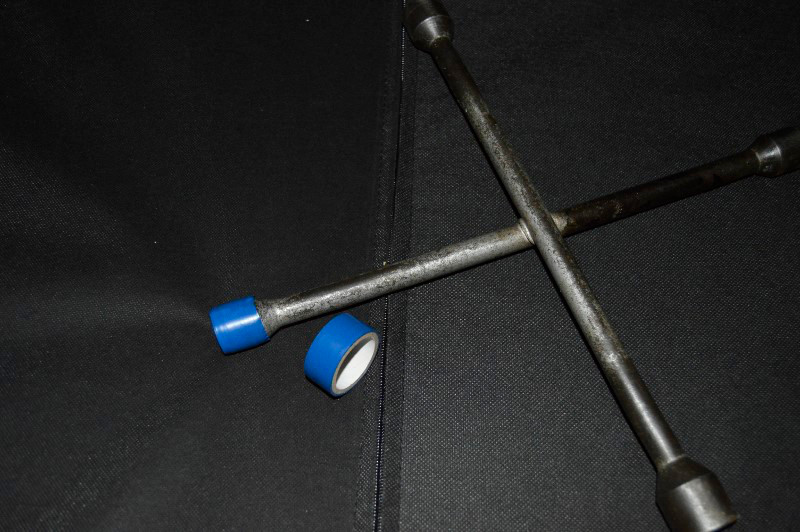 You may do the same (coat them with some tape) to any separate socket that you use.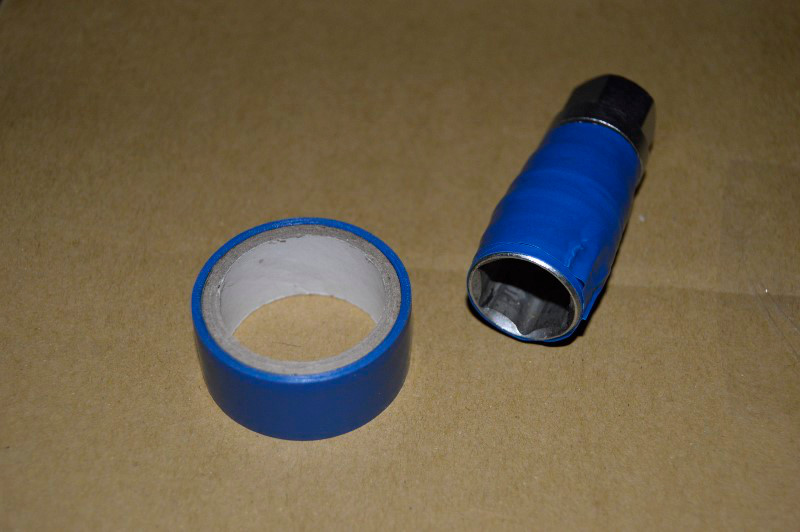 Although the best thing is to use a specific wheel socket with plastic coating, the one below is actually to be used with a impact wrench (electrical or pneumatic/air drive), but can of course be used as a standard socket with a hand tool.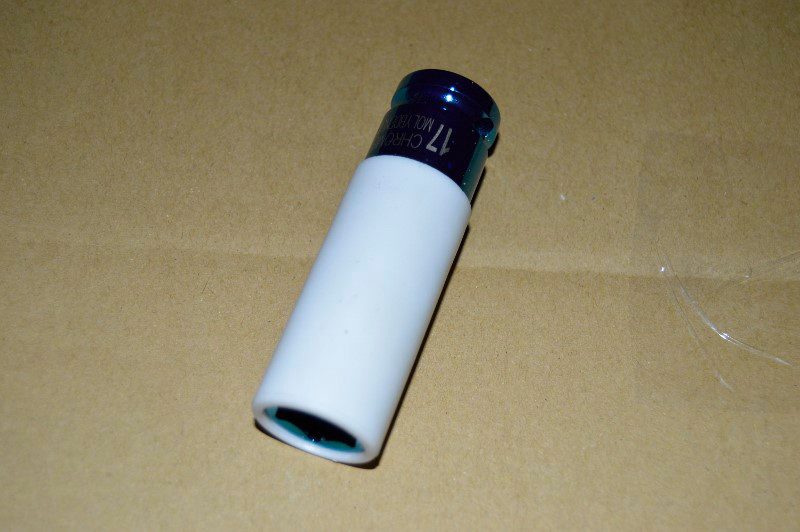 Here we have the tape covered socket with a socket wrench / ratchet.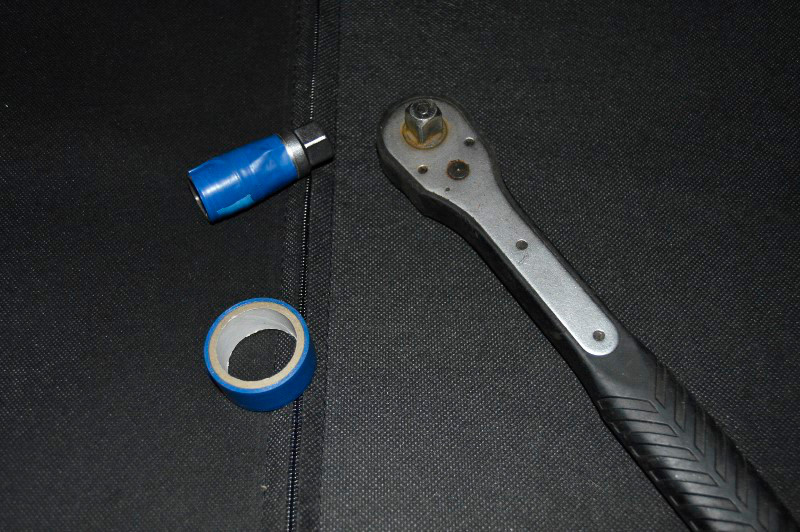 And here it is with a specific wheel wrench which may be extended for more power/torque, if the bolts or nuts are really stuck there.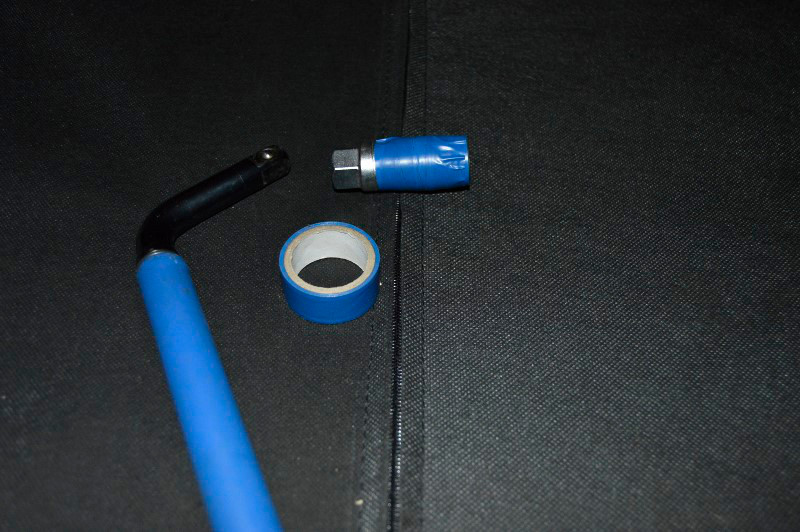 A better look at a extended wheel wrench, although with a standard socket which isn't tape coated.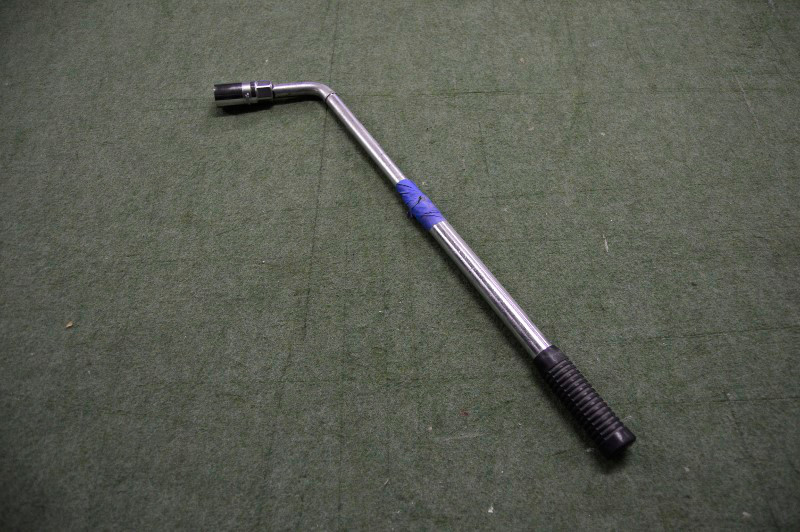 Here's the impact wrench with the ratchet.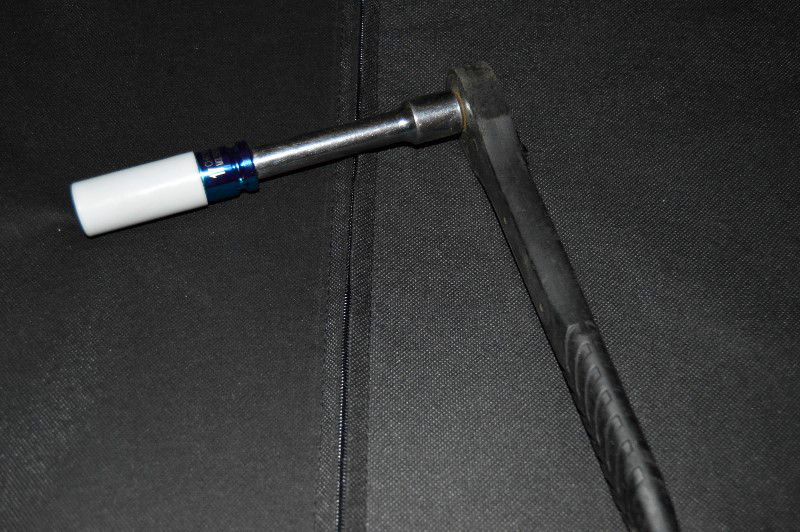 To tighten the wheels accurately, you may use a torque wrench like the one below with the impact socket connected, it has a scale on the other side which tells the torque when tightening the wheel.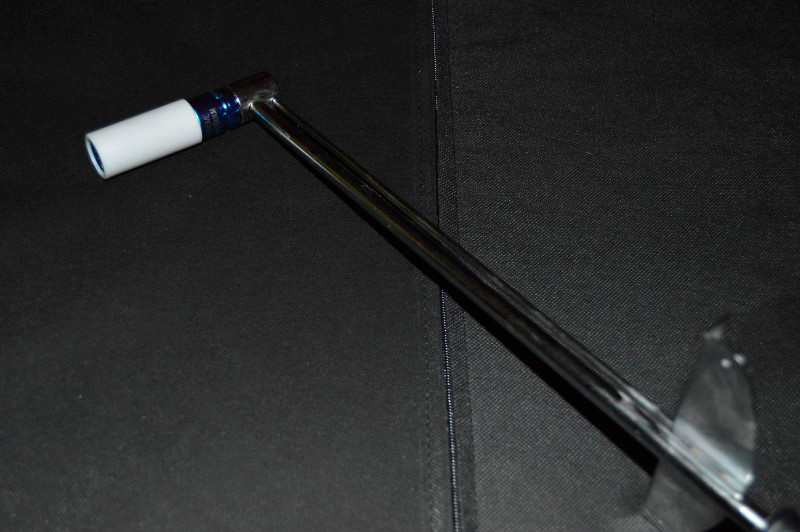 Miscellaneous tools below, to be used with bolts and nuts.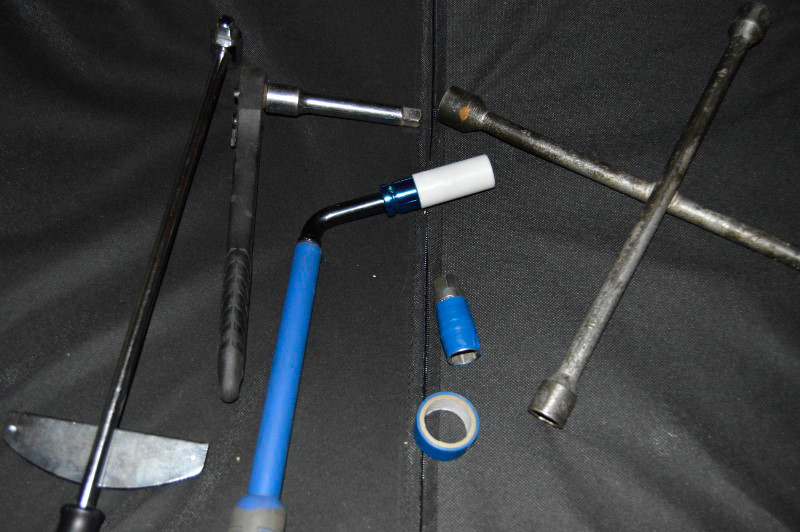 If you are tightening the wheels with a torque wrench and not by estimating yourself, remember to look up the torque specs in the manual of your vehicle. For example, a Dodge Grand Caravan model year 2010 takes 95 ft/lb (approx. 129 Nm), a Volvo V70 2006 requires 140 Nm (101 ft/lb) and a Dodge Ram 1500 year 2014 needs 130-140 lb/ft (176-190 Nm) depending on whether coned or flanged fasteners are used. In general, a larger thread diameter requires more torque, for example a M12x1.5 bolt can't take as much torque as a M14x1.5 (generally speaking). Some cars may list different specifics for steel rims vs aluminum rims, while the latter will require more torque since the material isn't the same.
Notice! Remember to re-tighten the bolt or nuts after you have driven a couple of miles, for example after 30-40 miles! Especially if you have alloy wheels mounted, since the bolts or nuts may come loose otherwise! This is also important for steel rims though, so check the bolts/nuts for your and others safety.
Using impact wrenches / power tools.
Impact wrenches will make the job easier when changing the wheels, but should only be used to unscrew the bolts or lug nuts. This is because if you use such a fast power tool to screw the bolts or lug nuts in, it might strip the threads of the fastener! Below is a cordless power tool, in this case a impact driver which shouldn't be used for wheels, but we didn't have a photo of a battery driven / electrical impact wrench, sorry.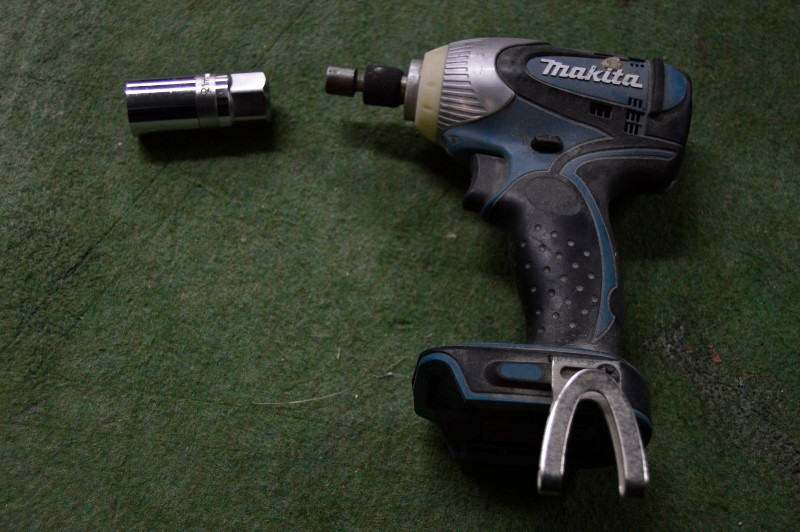 Here's a pneumatic impact wrench, it requires an air compressor to work, instead of a battery or electrical cord: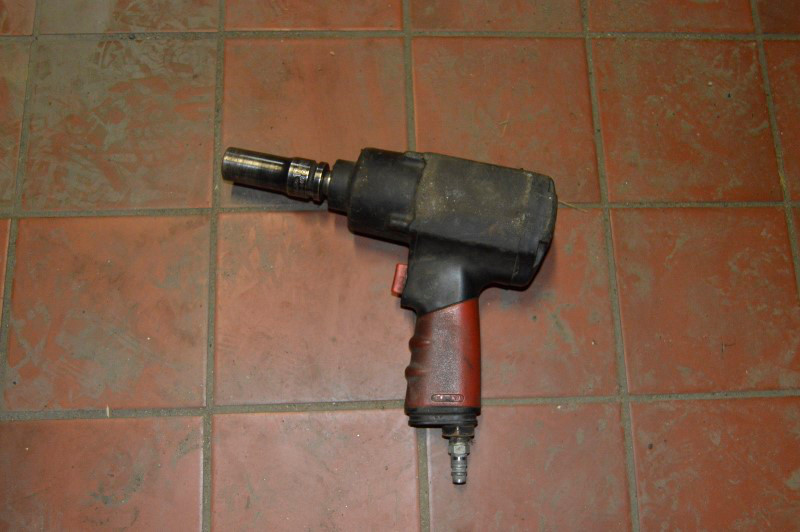 It must also be noted that impact wrenhes can be very powerful and most of them have much more maximum torque than what the bolts or nuts can manage before breaking.
So, use any power tool with caution, only use them to unscrew the fasteners and remember to set the torque to a lower setting if you are also mounting the bolts/nuts with such a tool!
And there rang the bell, school is over for today =)
See you later!
Feel free to comment / ask questions.
---