Wheel covers on steel rims!
Wheel covers (or wheel caps) are just what the name implies, they are covers for wheels, more precisely steel rims but also some aluminum rims that lacks a finish (aluminum rims that looks like steel rims basically).
Wheel covers are mainly used to make steel rims look better.
In many northern countries where it's snowing in the winter or the temperature falls below the freezing point, winter tires are used, and it's very common with a separate sets of wheels, to kind of spare the better looking summer wheels to road salt and other thing that are bad for the alloy finish. A lot of people uses steel rims for its winter tires instead of aluminum wheels, so to make the steel rims fancier, wheel covers are used!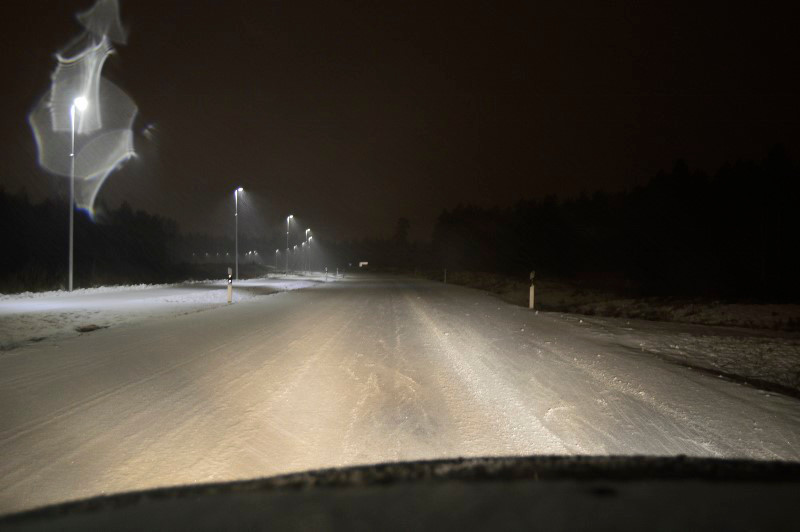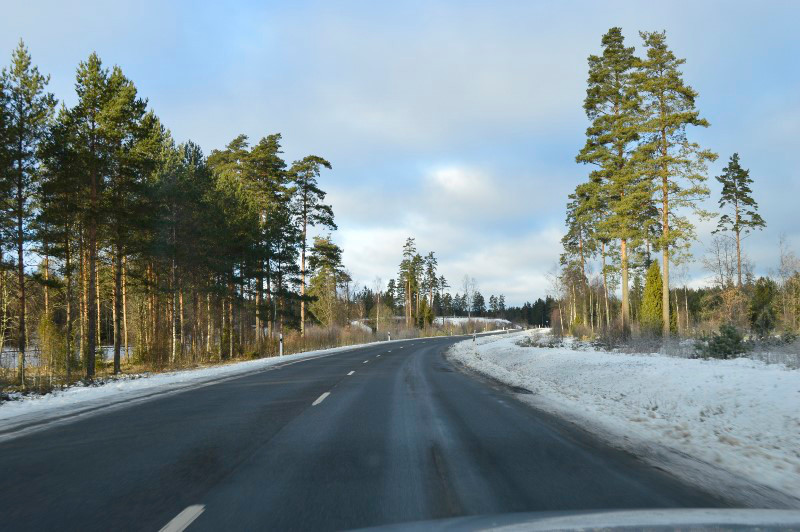 Although wheel covers are mostly used during the winter on steel rims, some car manufacturers have them put on new vehicles that comes with basic equipment or when using low weight rims to get a better fuel consumption! The wheel covers may then also be designed to be as aerodynamic as possible in addition to the lower weight rims.
Here's an example of a basic aftermarket wheel cover, displaying the front side.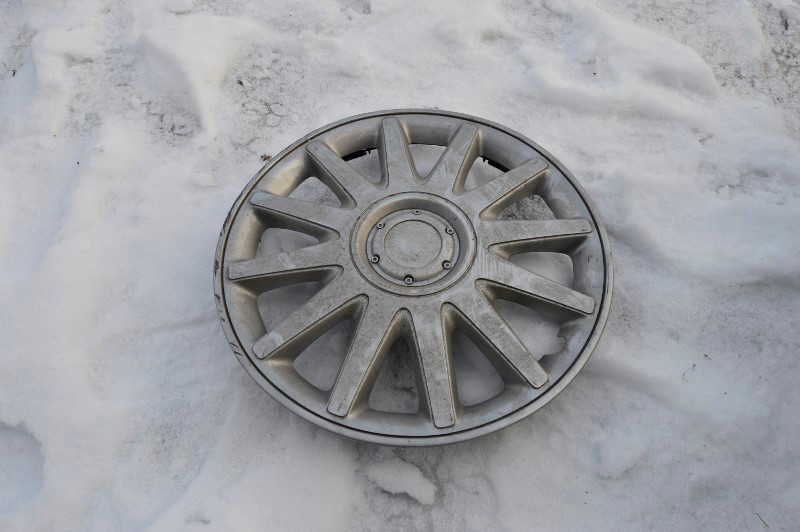 Below is a picture of the back side of the wheel cover.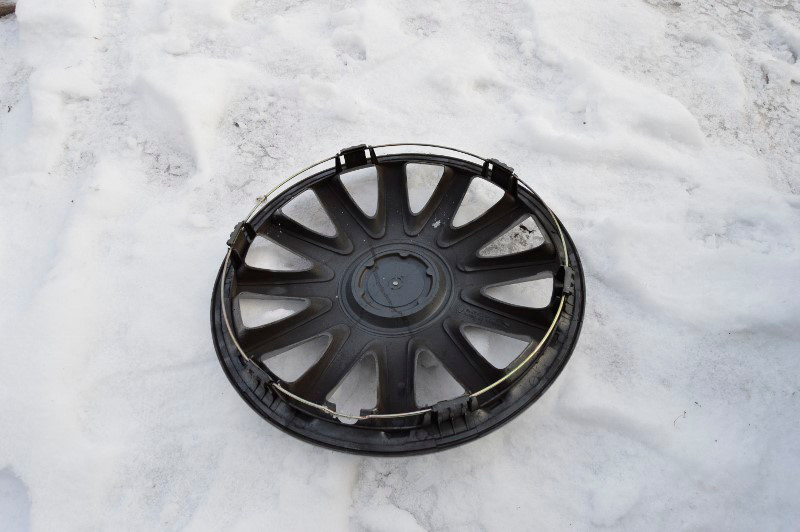 This is how the covers look when mounted to the vehicle/rims, in this case an older Audi A4 (sorry about the bad picture, it's an old one I took with an iPhone 3G many years ago).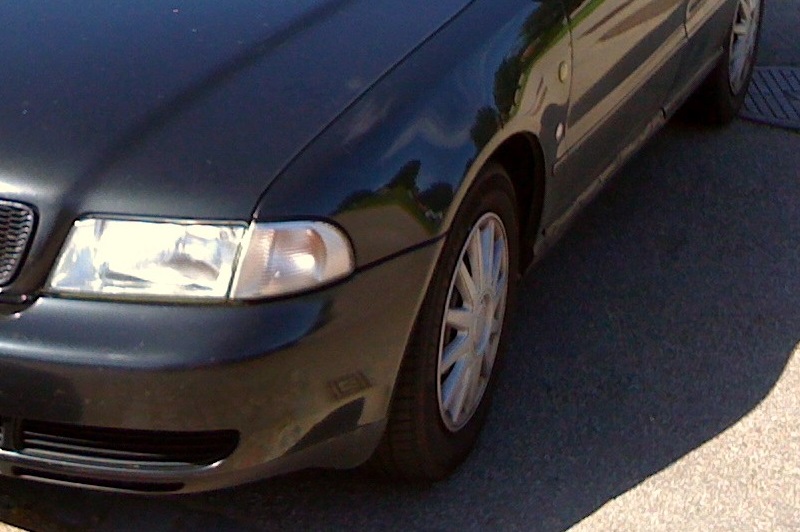 In the photo below you can clearly see the steel rim behind the wheel cover (though not the same cover or car as above).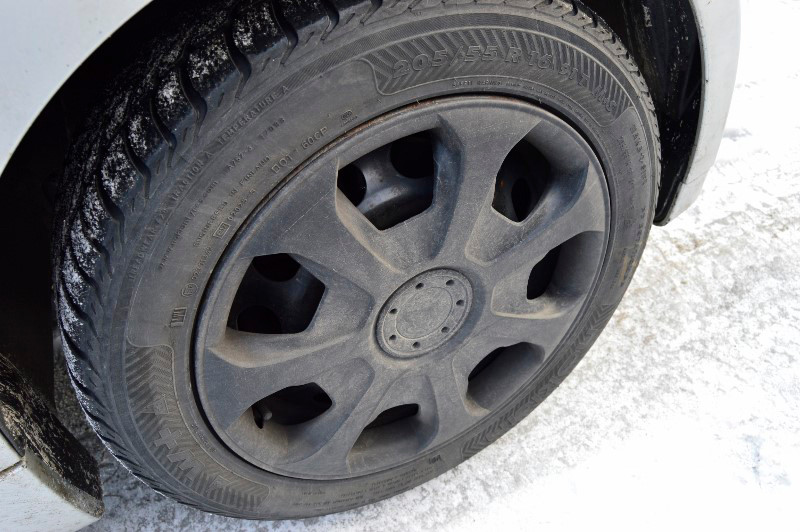 The cool thing is, nowadays there are some really great looking wheel covers out there, so buying some cheap steel rims for your winter tires can actually look really good, even more so than some basic alloy wheels, provided that you don't go with any standard covers. Some of the best looking covers I've seen are the Sparco ones, they look great and have a premium feeling to them. A good starting point though is to do a search on ebay.com, there are many cool looking design out there!
Some positive things about wheel covers are: they are pretty cheap to buy, you can change the look of the wheels very easy, etc. The negatives are that some wheel covers break pretty easy when they are mounted/unmounted to the rim, which you need to do when changing from/to summer wheels, so it will be once every half a year you might say, that the covers need to be removed.
Since wheel covers are made of plastic (well most of them are, maybe some OEM covers are in metal though) you cannot wash them with any super strong wheel cleaner, as that will most certainly destroy the surface finish of the covers. The good thing is that the plastic surface won't collect as much dirt as alloy wheels, so using some ordinary car shampoo will almost allways be enough.
As always, hope you've enjoyed this short but hopefully describing post, The End!
Now go cover up those wheels with some good looking rim covers!
Feel free to comment / ask questions.
---